The Real Cost Of Mandatory GMO Labeling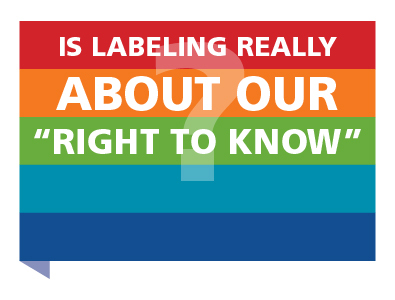 Co-authored by Bruce Chassy and Jon Entine

This is Part II of a III part series. Part I: "Although Some GMO Sympathizers Embrace Mandatory Labeling, It's A Disaster In Waiting", is readable
"Because there is so much fear and so many misconceptions about genetically engineered food … I'd ask [Ron Stotish, CEO of AquaBounty] to suck it up and put the label on it," wrote Tamar Haspel for the Washington Postin November after a GMO salmon was given a green light by the Food and Drug Administration.
The public wants it, she wrote, ignoring the hidden issue of costs. In effect she accepts at face value the statements of GMO opponents that labeling is little more than the cost of printing up labels. For example, Consumers Union, a long-time critique of crop and animal biotechnology, has claimed that a study it sponsored concluded that the "median cost of labeling genetically modified ingredients on grocery products would equate to an additional $2.30 per consumer each year."
Don't believe it. The CU study measured only the costs of repackaging and new in-store promotional placards. But that's not where the costs are found. The cost is hidden in what it costs to determine what to print on the label!
Some of the costs incurred by enacting mandatory labeling can be known a priori. The costs apply independent of whether a company is producing GM or non-GM products. We will in fact argue that the cost will be higher for companies to choose to produce GMO-free products that do not require a label than it will be for those that choose to label.
The increased costs apply to all foods and ingredients moving through the system once labeling is mandatory. When such laws are passed, all the players in —> Read More