The Search for Dark Energy Just Got Easier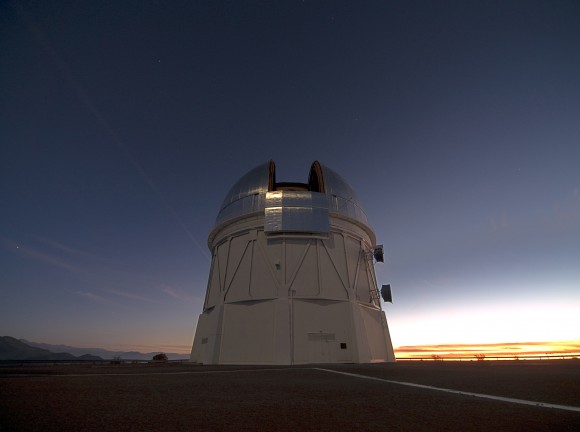 The Victor M. Blanco telescope at Cerro Tololo Interamerican Observatory (CTIO) in the Chilean Andes. Credit: Berkeley Lab
Since the early 20th century, scientists and physicists have been burdened with explaining how and why the Universe appears to be expanding at an accelerating rate. For decades, the most widely accepted explanation is that the cosmos is permeated by a mysterious force known as "dark energy". In addition to being responsible for cosmic acceleration, this energy is also thought to comprise 68.3% of the universe's non-visible mass.
Much like dark matter, the existence of this invisible force is based on observable phenomena and because it happens to fit with our current models of cosmology, and not direct evidence. Instead, scientists must rely on indirect observations, watching how fast cosmic objects (specifically Type Ia supernovae) recede from us as the universe expands.
This process would be extremely tedious for scientists – like those who work for the Dark Energy Survey (DES) – were it not for the new algorithms developed collaboratively by researchers at Lawrence Berkeley National Laboratory and UC Berkeley.
"Our algorithm can classify a detection of a supernova candidate in about .01 seconds, whereas an experienced human scanner can take several seconds," said Danny —> Read More Here