The Ukulele Kids Club Is Striking A Chord With Children In Hospitals Around the Country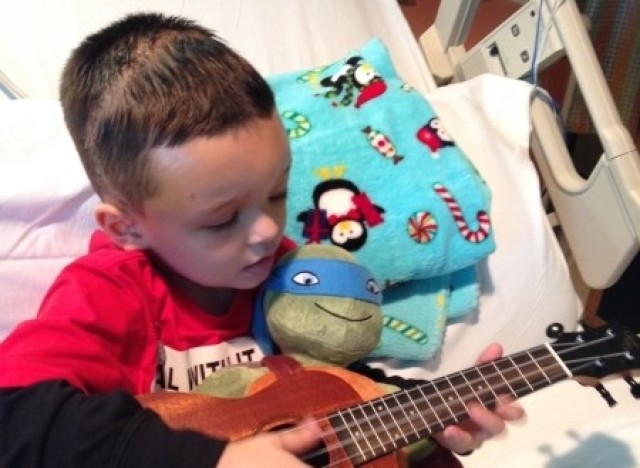 This musician is really tuned in to how to put a smile on these kids' faces.
Through a nonprofit organization called the Ukulele Kids Club, guitarist Corey Bergman is using the instrument to bring joy and relief to hospitalized kids around the nation. So far this year, approximately 500 ukuleles have been given out to about 80 different children's hospitals with music therapists.
"It's fun club, it's not a sad club," Bergman told NBC. "We're not curing any diseases, we're just making everybody feel good."
After losing his son to a viral infection in 2010, Bergman and his wife, Edda, moved to Miami from New York for a new start. To help with his own healing, Bergman began volunteering to play guitar for patients at the local Miami Children's Hospital and Joe DiMaggio Children's Hospital. Kids took an interest in Bergman's guitar and wanted to try playing it, but it was too large for many of them who were confined to their hospital beds. It was when Bergman gave a ukulele to a young patient that he knew he had struck a cord.
"It was magical," he told The Huffington Post. "[The patient] loved playing it. It really started to benefit her and her family."
After seeing this positive response, Bergman purchased about a dozen more ukuleles for kids at the two hospitals. He began receiving donations for the instruments, and the program quickly gained momentum.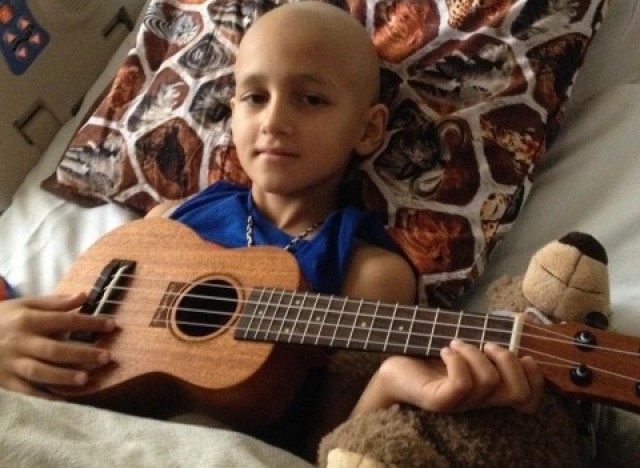 After the Ukulele Kids Club was founded in January 2014, Bergman started reaching out to hospitals outside of Florida. He sends hospitals with music therapists five ukuleles at a time. The therapists then chose patients they feel would benefit from the instrument, and teach them how to play.
"The reaction is unbelievable. When the music therapist walks —> Read More