These Beeping Easter Eggs Allow Kids With Vision Loss To Get Egg-Static About The Hunt, Too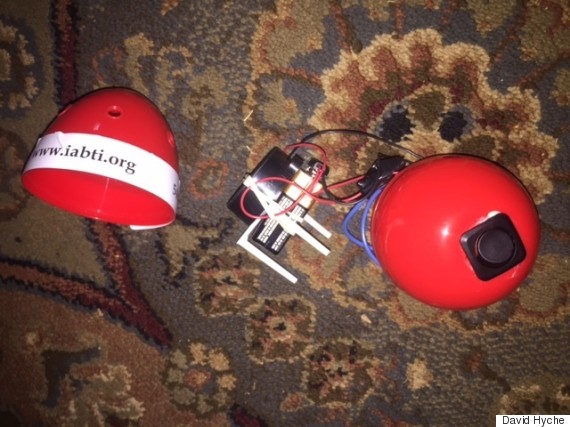 For kids who celebrate Easter, the egg hunt is one of best parts about the holiday.
So when David Hyche's blind 10-year-old daughter, Rachel, was unable to participate in the tradition as a toddler nine years ago, he came up with a solution. Using just a few simple materials, Hyche created a beeping Easter egg for kids who have experienced vision loss. The plastic egg uses a 9-volt battery, battery clip, and beeper to emit a high-pitched noise that is activated by a switch.
Hyche used his creation to organize a "beeping Easter egg hunt" in his hometown of Birmingham, Alabama, in 2005. Since then, the event has grown to three annual hunts throughout Alabama, as well as hunts in at least six other states.
"This year was especially great," Hyche told The Huffington Post. "The event has really picked up."
The idea first developed when Hyche got in touch with the Blind Childrens Center in Los Angeles, who told him about their own beeping Easter egg hunt. Based on that concept, Hyche wanted to create something similar that was cheaper and more durable.
Hyche, an agent with the U.S. Bureau of Alcohol, Tobacco and Firearms (ATF), is also a member of the International Association of Bomb Technicians & Investigators (IABTI). After making the first eggs in his garage, the IABTI offered to fund the project and help distribute the eggs — which cost about $12 to make — to groups across the country, free of charge.
"Every year we seem to add one or two states," Hyche told HuffPost. "We're grateful this has grown to reach so many kids."
Though the eggs are especially popular at Easter time, some are used year-round in classrooms. The eggs can help teach location skills, and how to find items in a —> Read More