These Ultra-Small Bacteria May Be The Tiniest Life Forms On Earth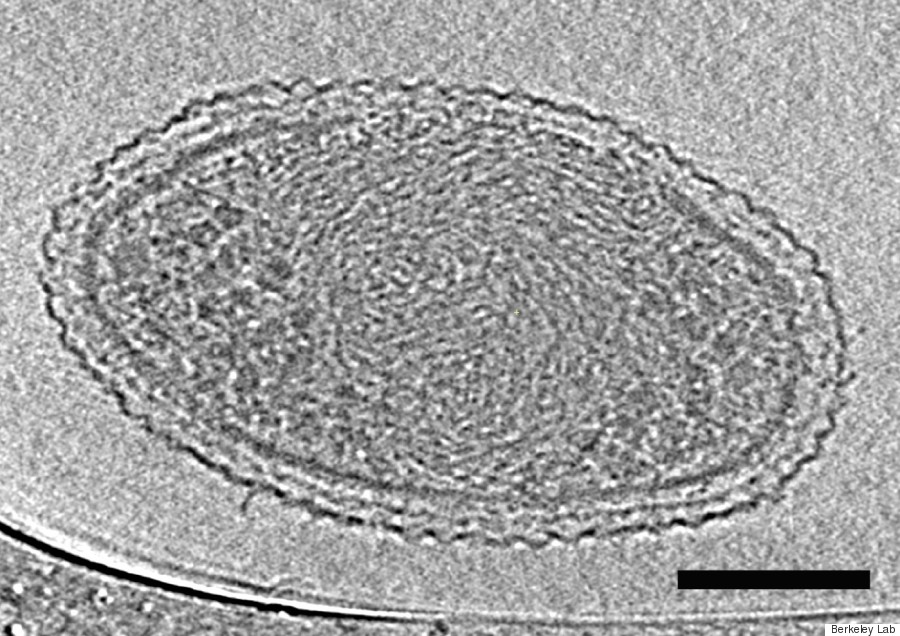 So, this is about as small as life can get.
Scientists from Lawrence Berkeley National Laboratory and the University of California, Berkeley have captured the first detailed microscopic images of so-called "ultra-small bacteria" that are believed to represent the lowest size limit possible for life on Earth. Scientists have debated the existence of these tiny bacteria for decades since there was never such a detailed observation of the weird microbes–but the debate now seems to be over.
(Story continues below image.)
This image reveals the internal structure of an ultra-small bacterium. The cell has a dense interior compartment and a complex cell wall. The scale bar is 100 nanometers.
"These newly described ultra-small bacteria are an example of a subset of the microbial life on Earth that we know almost nothing about," Dr. Jill Banfield, a senior scientist in Berkeley Lab's Earth Sciences Division, who helped research the bacteria, said in a written statement. "They're enigmatic. These bacteria are detected in many environments and they probably play important roles in microbial communities and ecosystems. But we don't yet fully understand what these ultra-small bacteria do."
For their research, the scientists filtered groundwater collected in Rifle, Colo., down to 0.2 —> Read More Here