This Astronaut Wants to Fly You to Space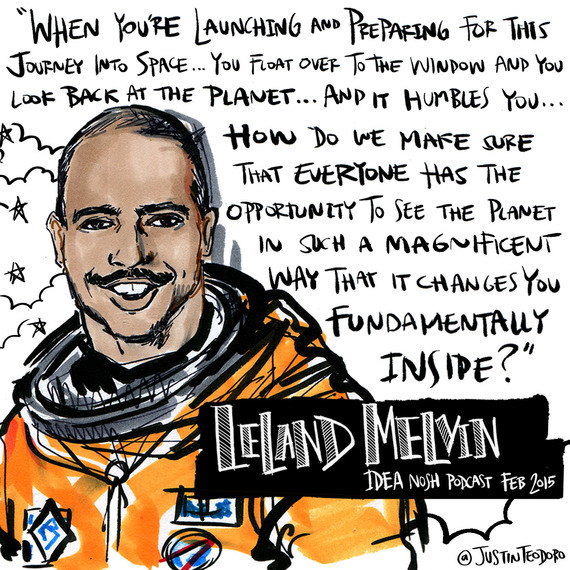 When I first entered through the door of Leland Melvin's home in Lynchburg, Virginia, there was a momentary feeling that I was walking down the long hallway of a chic hotel lobby. A grand piano came into view directly ahead, while a wall of cloud photos as seen from space lined the corridor; in my peripheral view I caught the colorful brush strokes of a Michael Kagan print — yellow and blue splashes of paint shooting out of a shuttle propelling itself forth off its canvas with unbounded conviction. That's when it occurred to me that this wasn't a chic hotel, but was in fact, Leland's very inviting home.
Leland admitted how spacious it was in Lynchburg — far more commodious than what we New Yorkers are used to — but what really drew him back to his hometown was not the space, but his family. His father had fallen ill and Leland wanted to make sure he was there for him.
The day that I moved back here we had this great conversation about why he needs to take a bath — and then he passed the next day. It rocked me, it floored me, but I remembered some —> Read More Here