This Headband Blocks Out Noise So You Can Sleep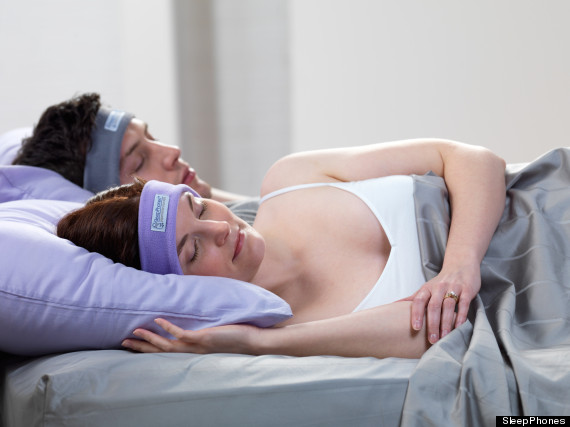 Are you sick of listening to your partner snore (or looking for a headband to match your new pajamas)? There's a headband for that.
SleepPhones are headbands that you wear to sleep. They have built-in headphones, through which you can play white noise, ambient music or whatever else you'd like. It certainly seems a lot more comfortable than sleeping with headphones on.
Here's what it looks like:
The earliest version of SleepPhones plugged into a phone, computer or music player. Newer versions are wireless, but significantly more expensive: The original costs $39.95, while the wireless versions cost $99.95.
The latest version, SleepPhones Effortless, is wireless and features induction charging. It connects to your music player through Bluetooth and charges when placed on a charging stand.
Late last year, SleepPhones Effortless was named a 2015 Consumer Electronics Show Innovation Awards Honoree. The device will be featured this week at the annual Consumer Electronics Show, which is taking place in Las Vegas.
The Effortless will be available for purchase in April for $129.95.
Sleeping while wearing earbuds isn't comfortable, but SleepPhones are lightweight, padded and don't stick anything in your ears as they block out noise. The headband can also double as an —> Read More Here