This Medieval Skeleton May Belong To A Knight Who Died While Jousting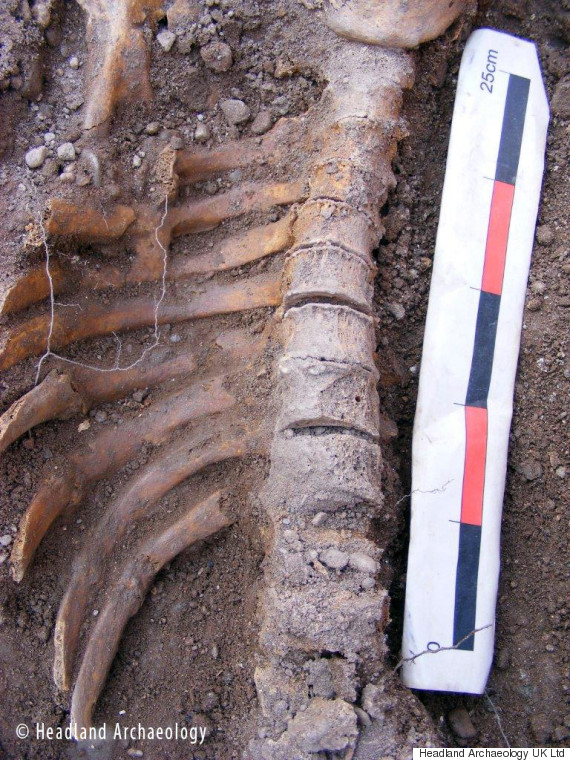 Looks like someone got the short end of a very long stick.
After closely examining more than 700 sets of skeletal remains unearthed at Hereford Cathedral in England, archaeologists think they've identified the bones of a medieval knight who died while jousting.
The skeleton dates back to between 1100 and 1300 A.D. It showed evidence of several fractures on the right ribs and shoulder, along with an "unusual twisting break" to the lower portion of the left leg.
The injuries are consistent with those that might be sustained during a joust — a mock battle in which two lance-wielding men on horseback would ride toward one another and try to knock each other off their mounts.
"Obviously we can never be sure how people came about their wounds, but in this case there is a considerable amount of evidence suggesting this man was involved in some form of violent activity and the locations of his injuries do match quite closely what might be expected from taking part in mock battles," Andy Boucher, a regional manager at Headland Archaeology who supervised the post-excavation work, said in a written statement. "The fact that he —> Read More Here