To Land on an Asteroid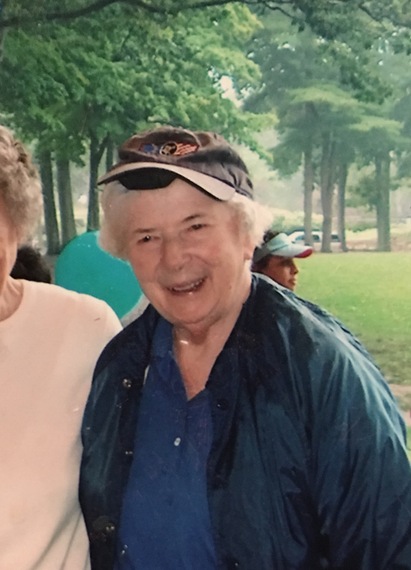 I remember once a number of years ago when a relative in my family, a Catholic Nun named Florence showed up at my home as she usually did on a Thanksgiving for dinner. Florence was part of a group called Sisters of Mercy and as such had ditched the traditional Nun's black and white "habit" years ago. She was in street clothes for as long as I knew her.
Not religious at all, I still felt I had to keep any bad language in check out of respect and tried my best but occasionally a bad word, usually in excitement about my science, would sneak out. Instead of feeling condemned to the depths of the 'bad place' Florence would smile of understanding.
On this particular Thanksgiving a few years ago, Florence brought a guest, an unassuming typical "little old lady," also a Sister of Mercy like Florence, named Mary Ellen Murphy. Florence told Mary Ellen how I was an Astronomer and since she too had an interest in the science that maybe she would have some questions for me. I was happy to do so but felt I now had to be extra careful with any bad language slip-ups.
And thus begins the oddest possible story that I could have EVER imagined.
I told Mary Ellen (as I always had referred to her) I can go print out some high res images taken by the Hubble Space Telescope and annotate them for her if she liked. She said that would be wonderful. So off I went downstairs to my computer lab/office and started printing and annotating. I was making sure to keep my language on the annotations easy to understand. I didn't realize it at the time but I was about to be completely blindsided.
An hour —> Read More