Toxic Smoke Forces Firefighter To Retire, But He's Not Done Protecting Others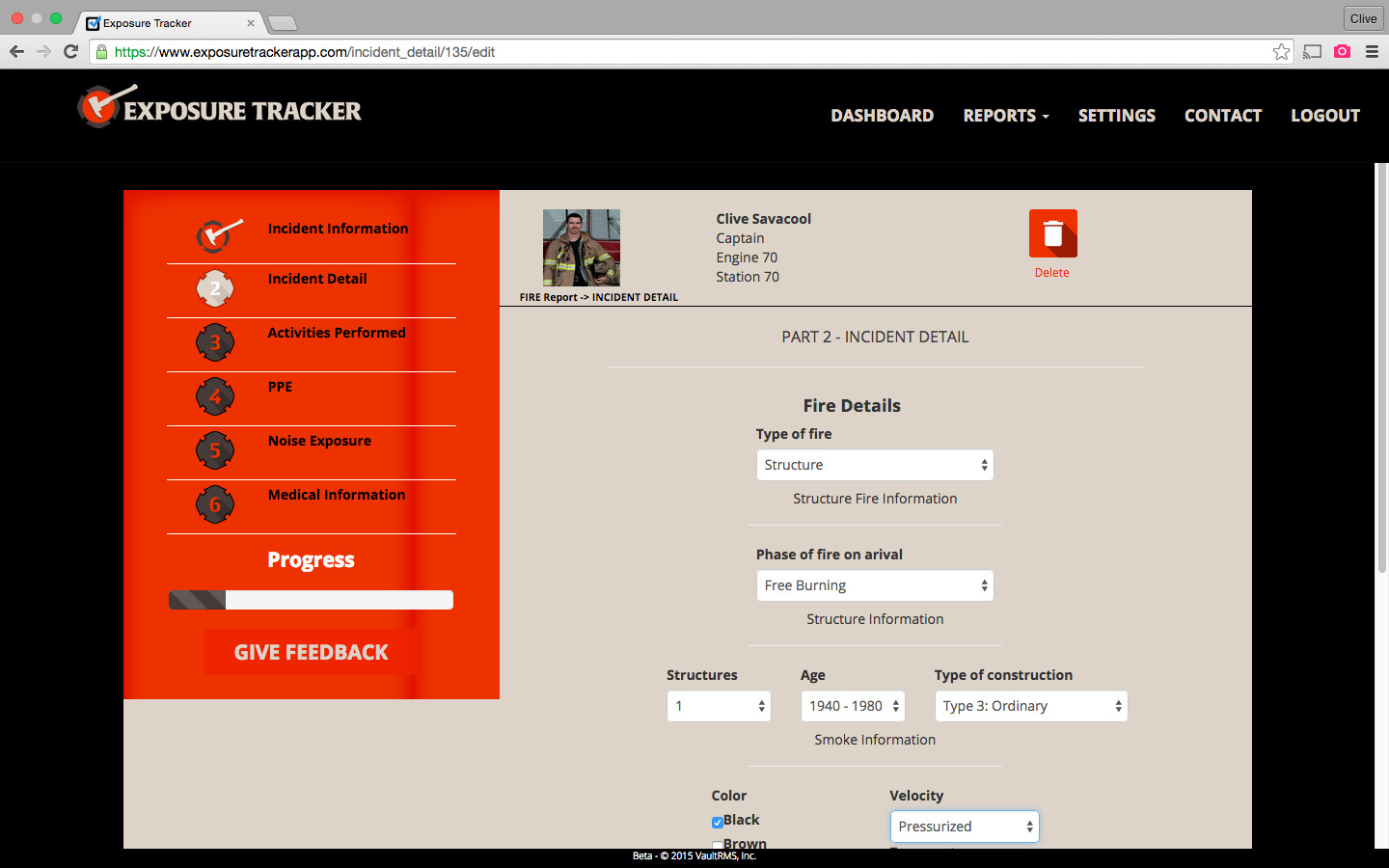 Firefighter Clive Savacool battled his final blaze, a grass fire in Pittsburg, California, in March 2014. He collapsed after a few hours on the scene and spent the next couple days in a hospital.
"Up until that point, grass fires hadn't bothered me," said Savacool, 37, of Martinez, California, recalling how his pulmonary doctor later concluded that cumulative toxic exposures during 18 years of fire service had given him career-ending lung disease.
Savacool, however, would be far from done protecting others. Less than a year later, the retired battalion chief turned his illness into inspiration for an innovative tool. His cloud-based Exposure Tracker, launched in February, allows firefighters to document exposures to toxins and communicable diseases, as well as injuries, through their careers.
"My long-term goal is to make a big dent in firefighter death statistics," Savacool said.
The new product, for which Savacool received help from the U.S. Centers for Disease Control and Prevention and the National Institute of Occupational Health, is among efforts to respond to elevated levels of toxic chemicals, as well as high rates of cancer and other chronic diseases, among active and retired firefighters.
Fighting a fire means confronting burning chemicals and their byproducts, which can add to the danger. As legislative battles wage over bans on some of the culprit chemicals, such as synthetic flame retardants added to furniture and electronics that may not actually retard flames, health experts are working to improve protection for those who staff America's firehouses. They're urging decontamination of gear after fires, for example, as well as the provision of backup gear that can be ready while that first set is cleaned and dried.
"I'm surprised how many departments don't have backup gear. It's really key," said Susan Shaw, director of the Marine And Environmental —> Read More