Trailblazing Women: Susan McKenna-Lawlor, Leading Irish Scientist & Founder of Space Technology Ireland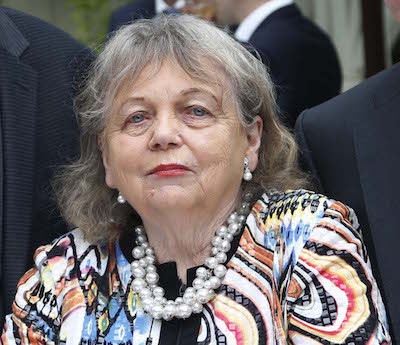 An Interview with Prof. Susan McKenna-Lawlor, Leading Irish Scientist and founder of Space Technology Ireland.
This interview is part of a series on Trailblazing Women role models (Entrepreneurs and Leaders) from around the world and first appeared on
" I would like to invite all the Irish people, including those making up our diaspora, to join in the excitement and adventure of building and operating Ireland's first spacecraft. This is a mission for EVERYBODY, not just our scientists and engineers but also our poets, musicians and — sponsors !!!

Ní neart go cur le chéile – there is no strength without cooperation. »
Professor Susan McKenna-Lawlor D.Sc. Founder/ Managing Director of the SME Space Technology Ireland Ltd. (1985-present). Principal Investigator for Ireland's EPONA experiment on the Giotto mission to Halley's Comet (1986). PI/Co-PI/Co-Investigator for experiments launched/to be launched by five space agencies (European, American, Russian, Chinese and Indian) to such destinations as: the Moon; Earth; Mercury; Mars; Venus and Jupiter. Developed mission critical hardware for Rosetta's Philae Lander on comet 67P Churyumov-Gerasimenko. Member of the Lander Steering Board. Leader within the International Academy of Astronautics of a Cosmic Study concerning the effects on humans of space radiation. Author/co-Author of over 250 refereed publications and several books.
Read her Full Bio : Full Bio Susan McKenna-Lawlor. June 262015 . For more details on sponsorship and partnership opportunities for Ireland's first spacecraft, please email Professor McKenna-Lawlor at stil@nuim.ie

Who is your role model as a leader?
Since I have not travelled the road least travelled but rather the road that had not been travelled before in Ireland by a woman, I have no role model.
Also, I believe that people should not try to model themselves on another person. In the Jungle Book Man Cub is told by an ambitious —> Read More