Transparent Nearly Invisible Mice Created By Japanese Scientists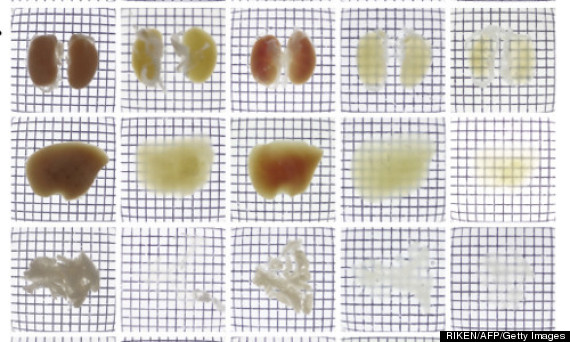 Scientists are getting a look at the inner workings of mice like never before thanks to a new technique that renders the rodents so transparent they're nearly invisible.
Researchers from the RIKEN Quantitative Biology Center at Osaka University say the biggest challenge was the light-blocking "heme" in hemoglobin, which puts the red into red blood cells and is found in most tissue in the body. As it turns out, a substance used to make brains transparent for imaging also works to clear out heme.
At first, the researchers were able to make translucent mice organs. Here's an image showing the kidney, liver and pancreas on the path toward near-invisibility:
Next, the researchers experimented on whole mice with the technique to clear heme from the body after using saline to remove blood from the circulatory system, The Japan Times reports.
The process takes about two weeks. Here's a look at one of the mice:
(Story continues below the nearly invisible mouse.)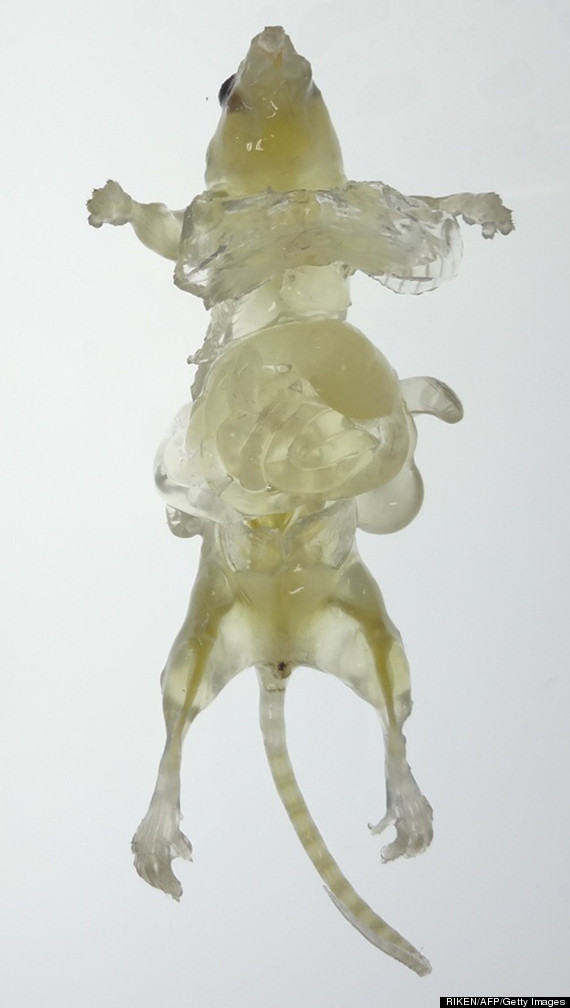 The mice aren't just cool to look at. Researchers say they can be used to gain a better understanding of organs.
"It allowed us to see cellular networks inside tissues, which is one of —> Read More Here