U.S. Measles Count Increases To 121 Across 17 States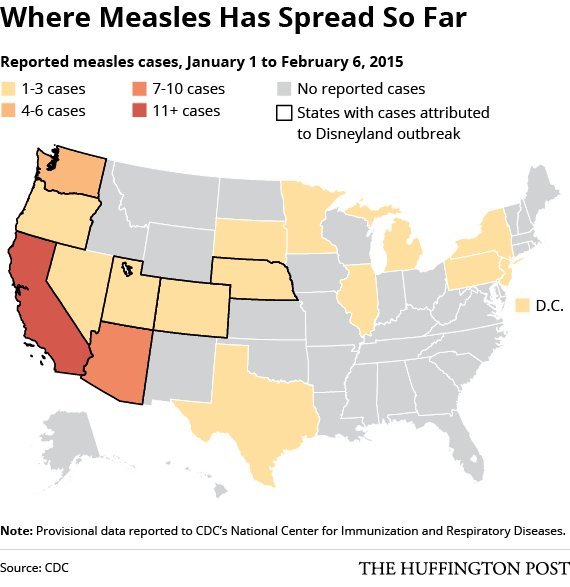 As of February 6, 2015, the Centers for Disease Control and Prevention has documented 121 cases of measles in 17 states and Washington D.C.
Most of the cases — 103 — have been linked to an outbreak that began at Disneyland in California in late 2014.
*Map will be updated weekly on Mondays, when the CDC updates data.
Last year saw a dramatic increase in measles cases, with 644 reported in 2014, the most since the virus had been declared eliminated in 2000. Since then, however, vaccination rates have dropped in certain communities. Forty-eight states and Washington D.C. allow exemptions of some kind.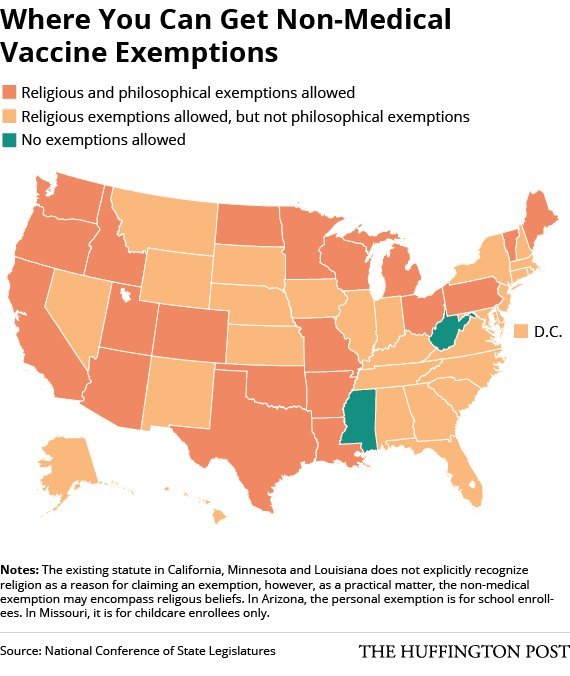 Graphics by Alissa Scheller for The Huffington Post. This is an ongoing story and will be updated. —> Read More Here