Vacation Stress Over Shark Attacks, and Why We Need to Rethink the Beach Vacation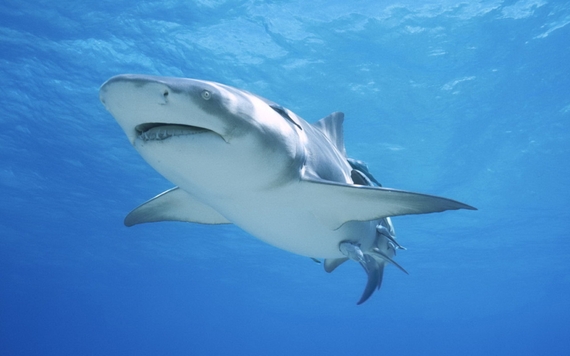 If you're like a lot of people, you headed to the beach this year but were stressed out over the reports of shark attacks in shallow water.
Since the beginning of June, it seemed there was regular news of shark attacks–the latest in Australia when a brave surfer actually punched a shark in the nose during an attack and escaped. One thing's for sure: the reports kept plenty of swimmers out of the water.
And what does that do for our mental health? Suddenly, the stress-free vacation that we had planned and were really looking forward to turned into an anxiety-filled week. Many a parent sat upright in their beach chair, scanning the water for danger as their children played in the surf. Not exactly the relaxing time we all look for. But while no one can ever guarantee your safety at the beach, the danger (perceived or not) points to some interesting things about the neuroscience of stress and anxiety.
Enhanced memory
One of the byproducts of increased levels of anxiety is that stress hormones are elevated in your body. When that happens–in a moderate amount–your memory is enhanced.
Think back for a moment to vacations you took as a child. What will likely come back are feelings or brief moments in time. Add in a little bit of stress, and this year's beach vacation will be one that will stay with you for a lot longer.
Instead of the usual relaxing time, you'll remember this as the time you went to the beach or swam in the ocean when there were shark attacks on the rise. It will be a touchstone experience as far as vacations go, which can make for clearer and longer-lasting memories.
After all, one of the main reasons people take vacations —> Read More