'Vampire' Skeleton Mystery May Finally Have Been Solved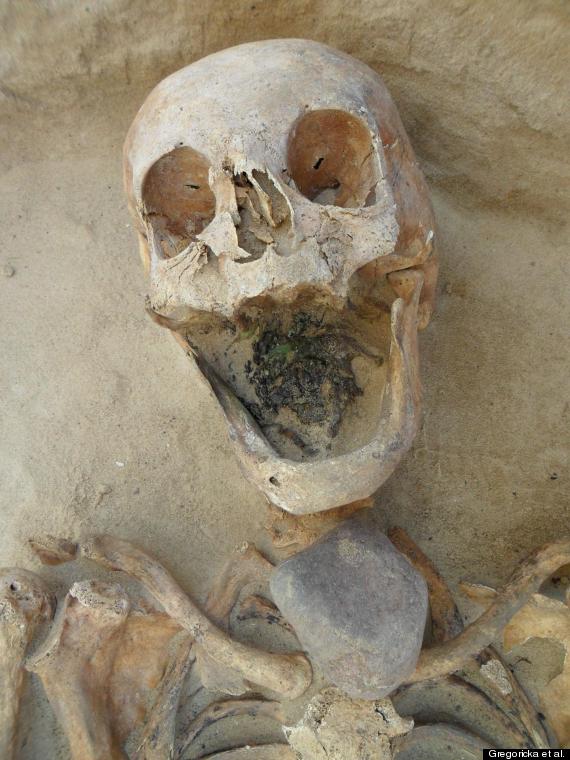 Archaeologists working in northwestern Poland have an explanation for a series of ancient graves in which skeletal remains were found with sickles and stones across their necks–a practice traditionally used to prevent people suspected of being "vampires" from rising from the dead.
Previous research suggested that the Drawsko County graves contained the remains of foreigners, whose outsider status led others to brand them as "vampires." But new research conducted by the University of Alabama archaeologists suggests that the "vampires" were actually members of the local community who had died after contracting cholera.
"We were surprised to learn that the Drawsko 'vampires' were, in fact, local to the area," Dr. Lesley Gregoricka, a bioarchaeologist at the university and the study's lead author, told The Huffington Post in an email. "We expected that these individuals were targeted for deviant burial because of their status as outsiders to the community."
(Story continues below image.)
The skeleton of a 40-something female, found with a stone placed atop her throat.
For the study, Gregoricka and her colleagues tested the molars of 60 skeletons–including six "vampires" from deviant burials–dating back to the 17th and 18th centuries. All of the skeletons were unearthed between 2008 and —> Read More Here