Watch As NASA Tries Again To Launch Its Orion Space Capsule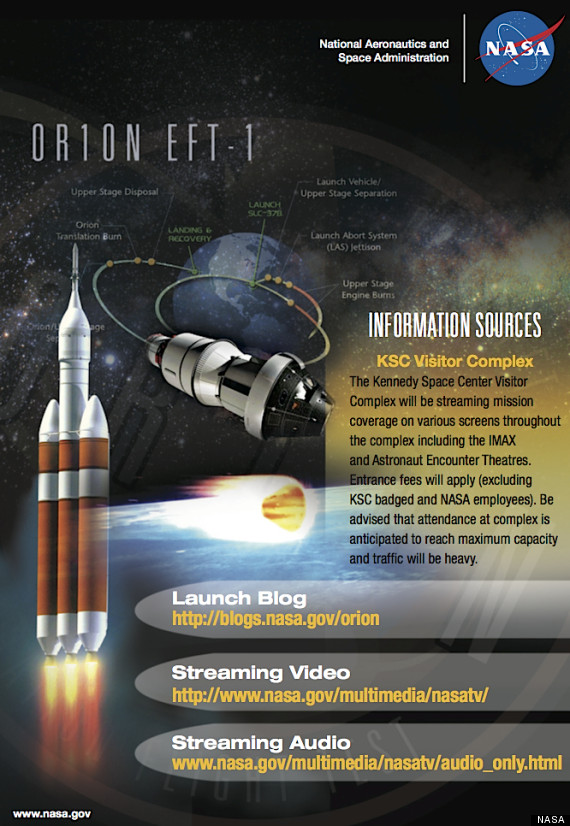 Gusty winds and hardware problems forced NASA to scrub yesterday's launch of the Orion space capsule, but the space agency will try again this morning.
The launch window opens today at 7:05 a.m. EST, and you can watch the action live on NASA TV above.
In a press conference following the scrubbed launch, Lockheed Martin's Orion program manager, Mike Hawes, said the spacecraft looks good for today's do-over.
"The systems did just like the simulators told us they'd do," he said.
(Story continues below image.)
NASA will try again this morning to launch its Orion crew capsule, and here's where you can watch it.
Orion, which has been in development since 2005, may be used one day to ferry humans to an asteroid or even to Mars.
Plans for today's test flight call for the unmanned capsule to orbit twice around Earth before splashing down in the Pacific Ocean.
Click here to peek inside NASA's super-futuristic Orion spacecraft. —> Read More Here