Watch NASA's Orion Spacecraft Make Its First Trip Into Space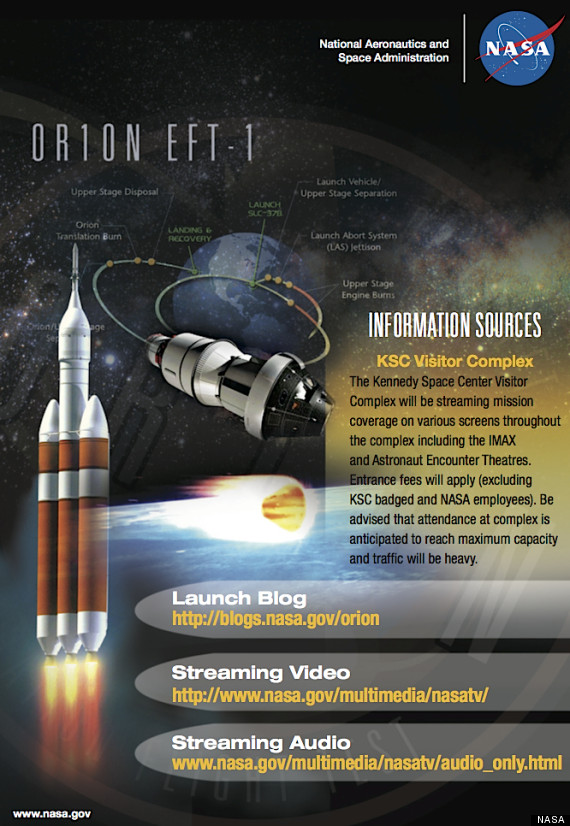 It's showtime for NASA's Orion spacecraft.
The agency is launching the capsule for its first flight test on Dec. 4. The launch window starts at 7:05 a.m. EST, and you can watch the action live on NASA TV above.
Orion has been in development since 2005, and the spacecraft may be used one day to ferry humans to an asteroid or even to Mars.
"Orion is the exploration spacecraft for NASA, and paired with the Space Launch System, or SLS, rocket it will allow us to explore the solar system," Mark Geyer, program manager of Orion, which is based at NASA's Johnson Space Center in Houston, said in a written statement.
(Story continues below image.)
The Orion crew capsule will embark on its first voyage Thursday morning, and here is where you can follow the launch online.
The unmanned Orion spacecraft will lift off aboard a Delta IV Heavy rocket to orbit twice around Earth before splashing down in the Pacific. While no one will be aboard Orion for this test, the flight will test the spacecraft's performance. —> Read More Here