Water Leaks Into Astronaut Terry Virts' Helmet During Spacewalk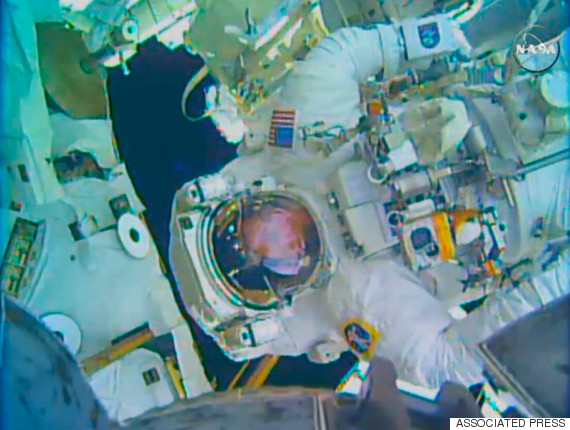 CAPE CANAVERAL, Fla. (AP) — A spacewalking astronaut ended up with unwanted water in his helmet Wednesday after breezing through a cable and lube job outside the International Space Station.
The leak was scarily reminiscent of a near-drowning outside the orbiting complex nearly two years ago.
This time, the amount of water was relatively small – essentially a big blob of water floating inside Terry Virts' helmet. In the summer of 2013, another spacewalking astronaut's helmet actually flooded. He barely made it back inside.
Virts was never in any danger, Mission Control stressed, and he never reported any water during his 6 1/2 hours outside.
This was the second spacewalk in five days for NASA astronauts Virts and Butch Wilmore, who encountered no trouble while routing cables for future American crew capsules, due to arrive in a couple years.
Terry Virts performs a spacewalk outside the International Space Station on Wednesday.
Three spacewalks had been planned, with the next one Sunday, but its status was uncertain given Wednesday's mishap. Managers will meet Friday, as planned, to discuss the situation.
Wednesday's spacewalk had just ended and the two astronauts were inside the air lock, with the hatches closed, when the incident occurred. The air lock was being repressurized —> Read More Here