We Love Astronaut Leland Melvin's Official NASA Portrait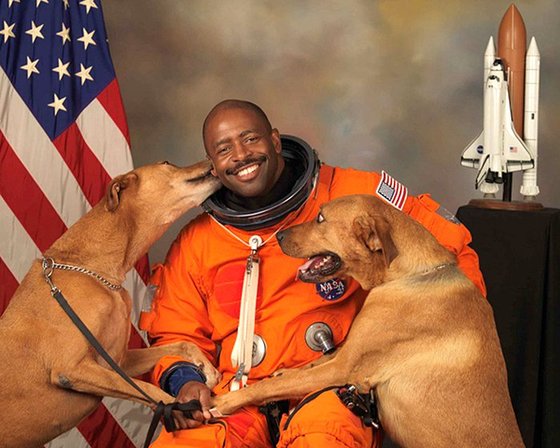 NASA astronaut Leland Melvin with his dogs Jake and Scout. Credit: NASA.
Astronaut Leland Melvin won the internet this week – and increased NASA's "Awwww!" factor — when this photo surfaced of him and his two dogs, Jake and Scout. Melvin admitted on Twitter that he snuck the dogs into the photo shoot for his "real" official NASA portrait (see below). A look at his Twitter feed shows he obviously loves his dogs, as they dominate the images he shares.
(…)
Read the rest of We Love Astronaut Leland Melvin's Official NASA Portrait (109 words)
---
© nancy for Universe Today, 2015. |
Permalink |
No comment |

Post tags: leland melvin, NASA

Feed enhanced by Better Feed from Ozh