Weekend Roundup: Syrian Refugee Crisis Triggers Bombs and Backlash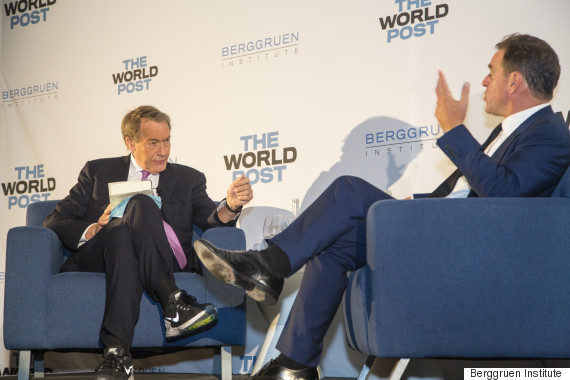 This week the refugee crisis caused by Syria's horrific civil war moved to the next stage. Though prompted into action to curb the carnage, the U.S. and Russia are at odds over whom to bolster and whom to bomb. With no end to the conflict in sight, the influx of asylum seekers in Europe continues to swell and the prospect of permanent settlement there for the displaced grows. In even the most welcoming countries a political backlash is in the making. German Chancellor Angela Merkel's popularity at home is falling for the first time as compassion reaches its limits. In Sweden, the anti-immigrant right-wing party now tops the polls.
Alex Gorlach explains why many Germans are now doubting Merkel's refugee policy, including President Joachim Gauck, who has said that while "our hearts are wide open . . . our absorption capacity is limited." Akbar Ahmed chronicles Germany's long engagement with Islam going back to the likes of Goethe, and wonders if Merkel's kindness toward refugees is linked to that historical "soft spot." In a short essay that discusses how some Europeans feel their way of life is threatened by refugees and migrants, I recall the ideas of the great pluralist thinker Isaiah Berlin and cite the Slovenian philosopher Slavoj Zizek. "One of the great Left taboos," Zizek says, "will have to be broken here: the notion that the protection of one's specific way of life is in itself a proto-Fascist or racist category. If we don't abandon this notion, we open up the way for the anti-immigrant wave which thrives all around Europe." In an interview, IMF chief Christine Lagarde discusses the double European crisis of refugees and Greek debt.
The assumption that Syrians —> Read More