What Are The Odds Nepal Will Suffer Another Earthquake?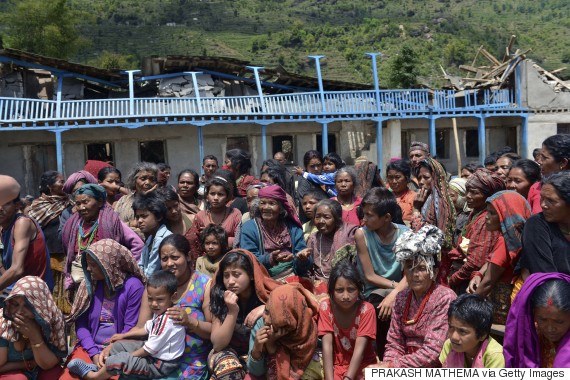 Every week, we bring you one overlooked aspect of the stories that made news in recent days. You noticed the media forgot all about another story's basic facts? Tweet @TheWorldPost or let us know on our Facebook page.
Three weeks after a devastating earthquake left more than 8,000 people dead in Nepal, another powerful tremor struck the mountain nation. A 7.3-magnitude quake on Monday killed at least 76 people, and raised fears among survivors about more dangerous aftershocks.
Monday's quake was hardly the first aftershock to hit Nepal. The country has seen at least 94 of them since the original 7.8 quake hit on April 25. Most likely, it also won't be the last.
Scientists from the U.S. Geological Survey published an updated forecast on Wednesday analyzing the probability of more earthquakes hitting Nepal. The report notes an 80 percent chance of another quake in the range of 5 to 6 magnitude in the week following May 13. Higher magnitude earthquakes are far less likely, with magnitude 6 to 7 quakes given a 1-in-6 chance of occurring within the week, and anything the size of the two largest Nepal tremors given around 1-in-100 odds.
Due to how the Richter scale measures earthquakes, there is a notable difference between even a few decimal points. At 7.8 magnitude, the April 25 quake in Nepal was actually more than 177 times stronger than a sizable 6.3 aftershock that struck this week.
Female villagers gather near a destroyed building as they wait on Thursday to be seen by a medical team from Medecins Sans Frontiers. (Photo credit should read PRAKASH MATHEMA/AFP/Getty Images)
"There's a fairly small likelihood of more earthquakes in the magnitude 7 range, and a quite unlikely —> Read More