What Does It Mean To Be 'Star Stuff'?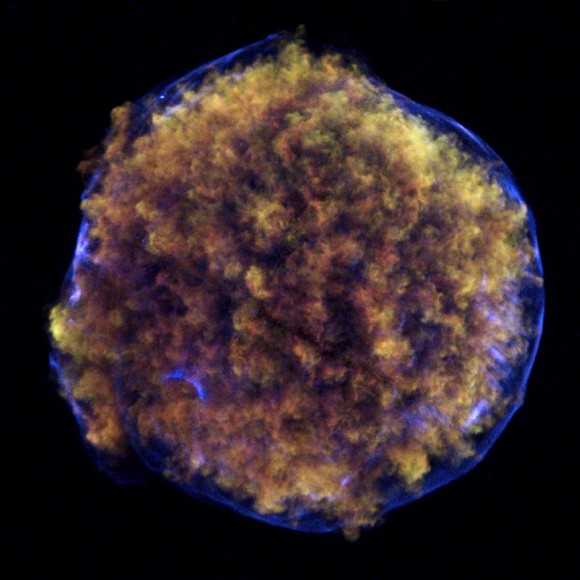 The Tycho supernova remnant. This type of structure is all that remains after a massive star dies, releasing the chemical building blocks of life and planetary systems into space. Credit: NASA/CXC/Chinese Academy of Sciences/F. Lu et al.
At one time or another, all science enthusiasts have heard the late Carl Sagan's infamous words: "We are made of star stuff." But what does that mean exactly? How could colossal balls of plasma, greedily burning away their nuclear fuel in faraway time and space, play any part in spawning the vast complexity of our Earthly world? How is it that "the nitrogen in our DNA, the calcium in our teeth, the iron in our blood, the carbon in our apple pies" could have been forged so offhandedly deep in the hearts of these massive stellar giants?
Unsurprisingly, the story is both elegant and profoundly awe-inspiring.
(…)
Read the rest of What Does It Mean To Be 'Star Stuff'? (975 words)
---
© Vanessa Janek for Universe Today, 2014. |
Permalink |
No comment |

Post tags: Astronomy, biology, Carl Sagan, cosmos, life, massive, Star, star stuff, stellar evolution, <a target="_blank" —> Read More Here