What Is A Wolf-Rayet Star?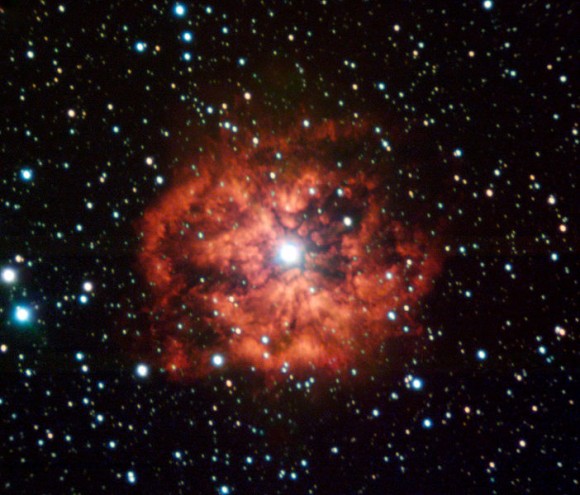 M1-67 is the youngest wind-nebula around a Wolf-Rayet star, called WR124, in our Galaxy. Credit: ESO
Wolf-Rayet stars represent a final burst of activity before a huge star begins to die. These stars, which are at least 20 times more massive than the Sun, "live fast and die hard", according to NASA.
Their endstate is more famous; it's when they explode as supernova and seed the universe with cosmic elements that they get the most attention. But looking at how the star gets to that explosive stage is also important.
(…)
Read the rest of What Is A Wolf-Rayet Star? (702 words)
---
© Elizabeth Howell for Universe Today, 2015. |
Permalink |
No comment |

Post tags:

Feed enhanced by Better Feed from Ozh