What Is This Empty Hole In Space?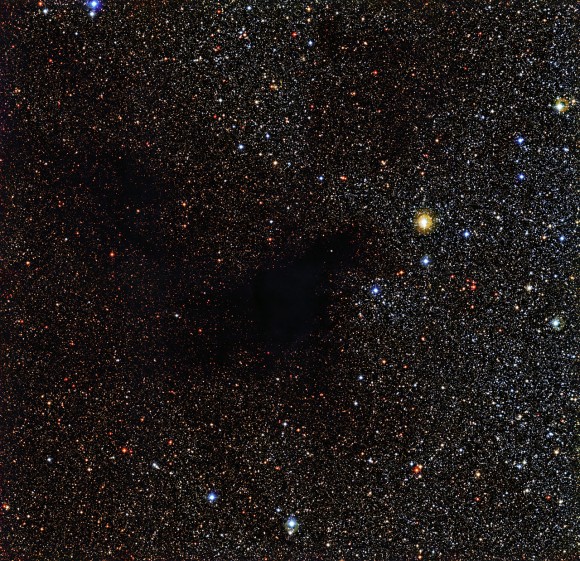 The dark nebula LDN 483 imaged by ESO's La Silla Observatory in Chile (ESO)
What may appear at first glance to be an eerie, empty void in an otherwise star-filled scene is really a cloud of cold, dark dust and molecular gas, so dense and opaque that it obscures the distant stars that lie beyond it from our point of view.
Similar to the more well-known Barnard 68, "dark nebula" LDN 483 is seen above in an image taken by the MPG/ESO 2.2-meter telescope's Wide Field Imager at the La Silla Observatory in Chile.
(…)
Read the rest of What Is This Empty Hole In Space? (160 words)
---
© Jason Major for Universe Today, 2015. |
Permalink |
No comment |

Post tags: Cosmology, ESO, hole, La Silla, LDN 483, nebula, stars, universe

Feed enhanced by Better Feed from Ozh