What Science Tells Us About the 'Ideal' Body Shape for Women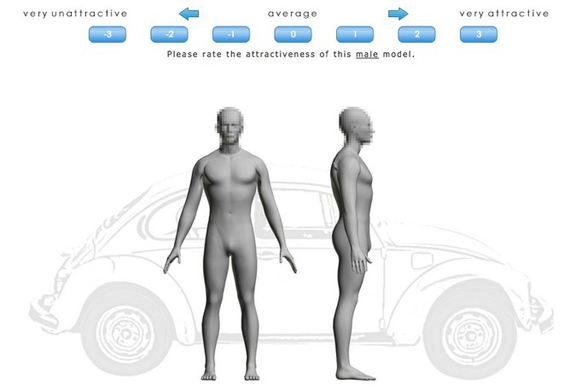 Many scholars of Renaissance art , the most dramatic result was that the average model became more slender with each generation. Almost every measure of girth decreased dramatically, whereas legs and arms evolved to be longer.
In eight generations, the average body became more slender. Waist, seat, collar, bust, underbust, forearm, bicep, calf and thigh girth all decreased by more than one standard deviation. At the same time, leg length (inseam) rose by 1.4 standard deviations. (Rob Brooks)
That may not seem surprising, particularly because the families "bred" from the most overweight individuals at the start of the experiment were eliminated in the first few generations.
But, after that, more families remained in the digital ecosystem — surviving generation after generation of selection — than we would have expected if there was a single most attractive body type. The Darwinian process we imposed on our bodies had started acting on the mutations we added during the breeding process.
More meaningful than the mean
Those "mutations" that we introduced allowed bodies to evolve free from all the developmental constraints that apply to real-world bodies. For example, leg lengths could evolve independently of arm lengths. Waists could get smaller even as thighs got bigger.
When we examined those five families that lasted longest as our digital ecosystem evolved, we observed a couple of interesting nuances.
First, selection targeted waist size itself, rather than waist-hip ratio. No statistical model involving hip size (either on its own or in waist-hip ratio) could come close to explaining attractiveness as well as waist size alone. Our subjects liked the look of slender models with especially slender waists. There was nothing magical about a 0.7 waist-to-hip ratio.
Second, within attractive families, which were the more slender families to begin with, evolution bucked the population-wide trend. These bodies began evolving to be more shapely, with bigger —> Read More