What's Next for the Large Hadron Collider?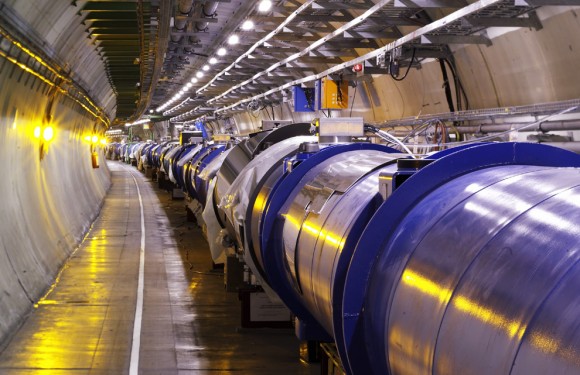 The LHC's tunnel. Image Credit: CERN
The world's most powerful particle collider is waking up from a well-earned rest. After roughly two years of heavy maintenance, scientists have nearly doubled the power of the Large Hadron Collider (LHC) in preparation for its next run. Now, it's being cooled to just 1.9 degrees above absolute zero.
"We have unfinished business with understanding the universe," said Tara Shears from the University of Liverpool in a news release. Shears and other LHC physicists will work to better understand the Higgs Boson and hopefully unravel some of the secrets of supersymmetry and dark matter.
(…)
Read the rest of What's Next for the Large Hadron Collider? (380 words)
---
© Shannon Hall for Universe Today, 2014. |
Permalink |
No comment |

Post tags: Dark Matter, Higgs boson, large hadron collider, Standard Model of Particle Physics, Supersymmetry

Feed enhanced by Better Feed from Ozh