Why Care About Astronomy?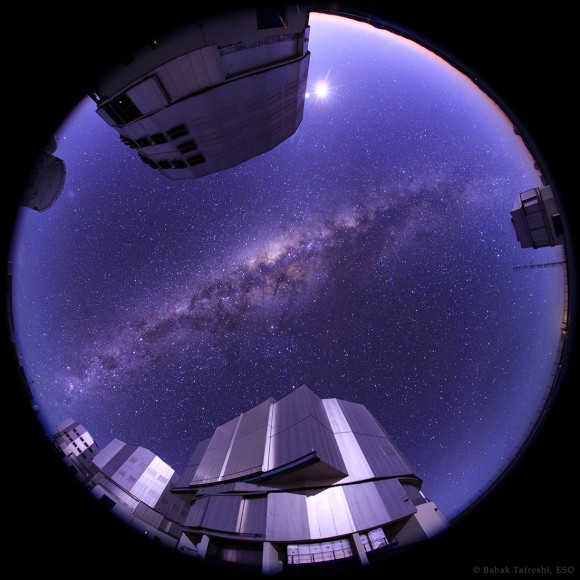 The Milky Way seen above the European Southern Observatory's Paranal Observatory. Image Credit: Babak Tafreshi / ESO
I need to get something off my chest. A month or so ago I was sitting in a classroom surrounded by 10 peers. For the first time this semester we had the opportunity to spend the entire day discussing astronomy. And I was thrilled to dive into that brilliant subject, which I have adored for most of my 26 years.
But it didn't take long before the day turned sour. Most of my classmates touched on one common theme: why should we care about astronomy when it has no practical applications? It's a concern I have seen time and time again from students, museum guests, and readers alike.
So dear world, here is why you should care.
(…)
Read the rest of Why Care About Astronomy? (601 words)
---
© Shannon Hall for Universe Today, 2014. |
Permalink |
No comment |

Post tags: Astronomy, Philosophy, Practical Applications, Psychology

Feed enhanced by Better Feed from Ozh