Why I'm Naming a New Plant Species After The Martian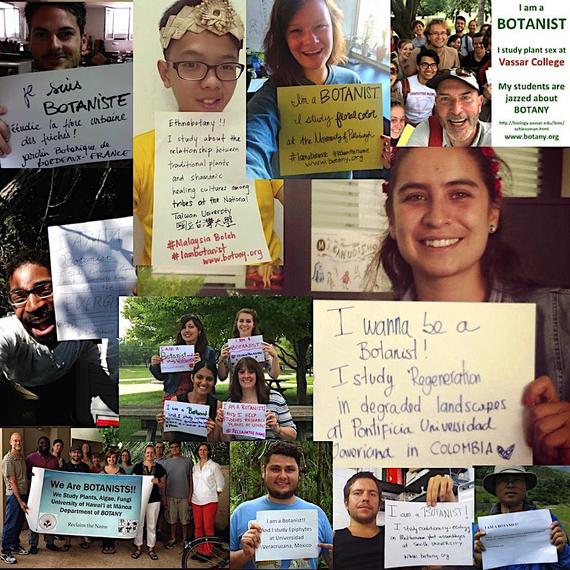 Early one recent morning, I led a class of undergraduates through a thigh-deep stream, then up the steep slope of an adjacent limestone ridge. Our goal for the day was to learn to identify around a dozen of the hundreds of plant species that grow here in central Pennsylvania. It was a pretty good adventure for a half-day Field Botany class meeting, but it's not exactly the sort of thing that action movies are made of.
Truth be told, while much of what my fellow botanists and I do is pretty cool (and often challenging), there isn't much that would find its way into a blockbuster hero film.
That is, until now.
Thanks to the new Hollywood film The Martian, we now have a big screen botanist, played by Matt Damon (!), who conquers Mars (!). Thigh-deep streams and limestone ridges? Puh-lease!
Damon's character in The Martian, Mark Watney, has actually been around for a few years — since the 2011 publication of Andy Weir's sci-fi novel of the same name. Watney, a botanist and mechanical engineer for NASA, has an astronaut gig that is pretty sweet until he finds himself stranded on the planet Mars. But that's when his botanical expertise really comes in handy:
Did you catch that line at 1:40? That's Damon's character saying, "I am the greatest botanist on this planet." If you listen hard enough, you might also hear the sound of thousands of real botanists on Earth cheering our brains out.
We botanists often feel like underdogs, to be perfectly honest. It's not that we don't have fantastic scientists conducting research and making amazing discoveries. We do! We even have our own Mark Watney type in Dr. John Kiss, of the University of Mississippi, —> Read More