Why It's Taking The U.S. So Long To Make Fusion Energy Work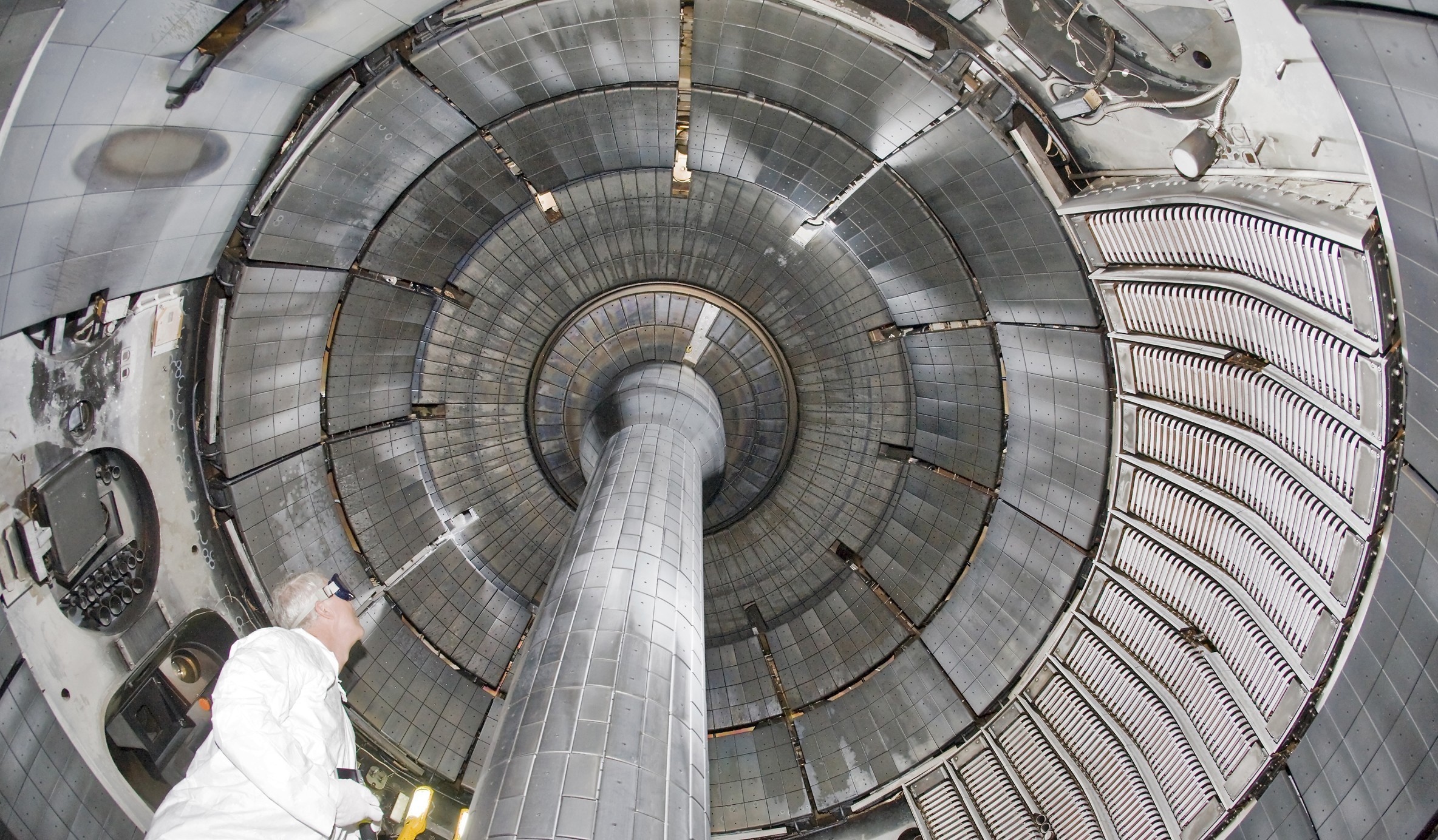 A researcher examines the National Spherical Torus Experiment.
PLAINSBORO, N.J. — Hidden in the woods two miles from Princeton University's main campus sits a drab white building easily mistakable for a warehouse. Inside is one of the Ivy League school's most expensive experiments: a 22-foot-tall metal spheroid surrounded by Crayola-colored magnets. About half a dozen blue beams ring the sphere horizontally, while another set, painted red, rise vertically from the floor to wrap the contraption, like fingers clutching a ball.
Last fall, construction workers hustled to finish an upgrade to yet another magnet, this one jutting through the center of the sphere like a Roman column. On a recent November afternoon, Michael Williams, the lab's head of engineering, weaved his way through workers and up a stainless steel scaffolding to get a better view.
"Fusion is an expensive science, because you're trying to build a sun in a bottle," Williams said.
This endeavor in the New Jersey woods, known as the National Spherical Torus Experiment, was created to study the physics of plasma, in the hopes that one day humans will be able to harness a new source of energy based on the reactions that power stars. The project has been shut down —> Read More Here