Why Outsider Artist James Castle Is So Hard To Categorize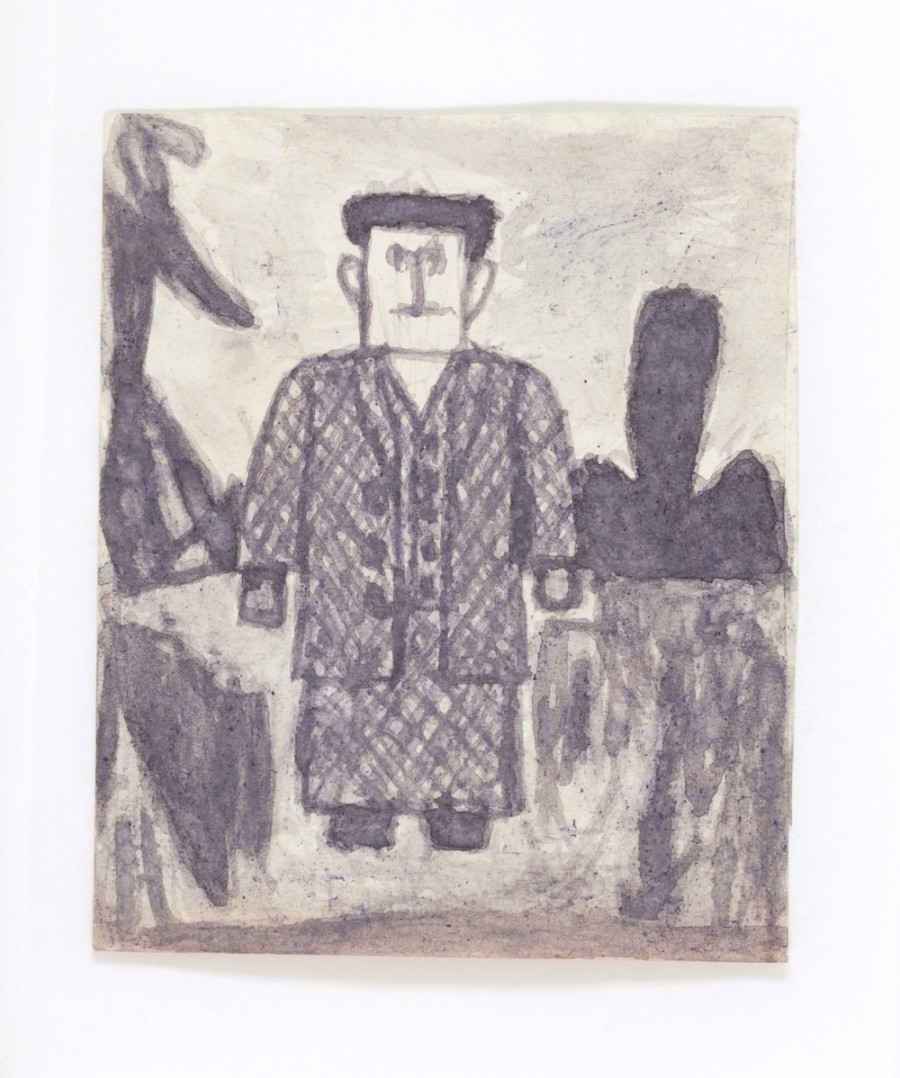 As far as acclaimed artists go, James Castle is somewhat of an anomaly. For one, he was raised on a farm in rural Garden Valley, Idaho and spent most of his adult life in Boise. Furthermore, he was born deaf and never learned sign language. The only way Castle could communicate, from his birth in 1899 until his death in 1977, was through the artwork he created.
James Castle, Untitled, n.d., found paper and color of unknown origin
And yet, Castle doesn't quite fit the mold for what we retroactively refer to as outsider art. As Ken Johnson wrote in The New York Times, his work is "not visionary, paranoid or obsessive," as is emblematic of most outsider artists. "He approached drawing, rather, with an almost scientific attitude." Although it's tempting to turn Castle's hearing disability into a singular tale of isolation and otherworldly genius, this reading is deceptively narrow.
Castle curated and sold his work during his lifetime; he was aware of his role as an artist and was able to support himself financially through his own work. He also was close with his family and even loved to watch television. "He was —> Read More Here