Why Some School Principals In Florida Still Spank Students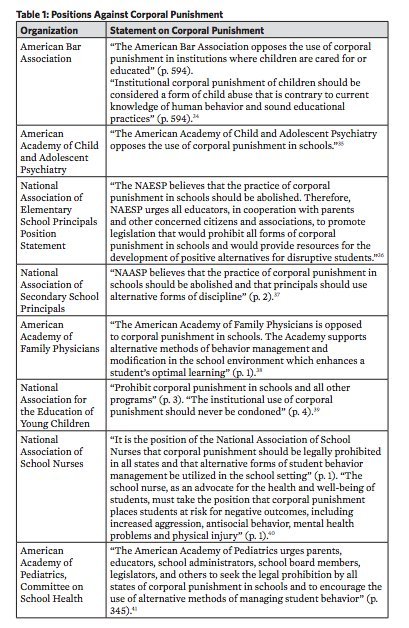 Corporal punishment is ineffective and should be banned, according to a new report that studied the use of physical discipline in Florida school districts.
In the study, "Corporal Punishment In Florida Schools," University of Florida researchers examine which students are most likely to face this form of discipline, why school administrators say they choose to physically discipline students and what research says about the impact of this type of punishment.
Although the use of corporal punishment in Florida schools decreased nearly 89 percent between 1991 and 2011, there were still over 3,100 cases of students being spanked or paddled in 2011, the most recent year with complete data. In the 2010-11 school year, a Florida student was hit by an adult about once every 20 minutes during an average school day, according to the study.
Florida is one of the 19 states that still allows corporal punishment in schools, which is defined in the state as "the moderate use of physical force or physical contact by a teacher or principal as may be necessary to maintain discipline," says the study.
Within Florida, districts can choose whether to permit this form of discipline. In 2011, 27 of the state's 74 —> Read More Here