Why The World Should Know The Names of These 5 Women In STEM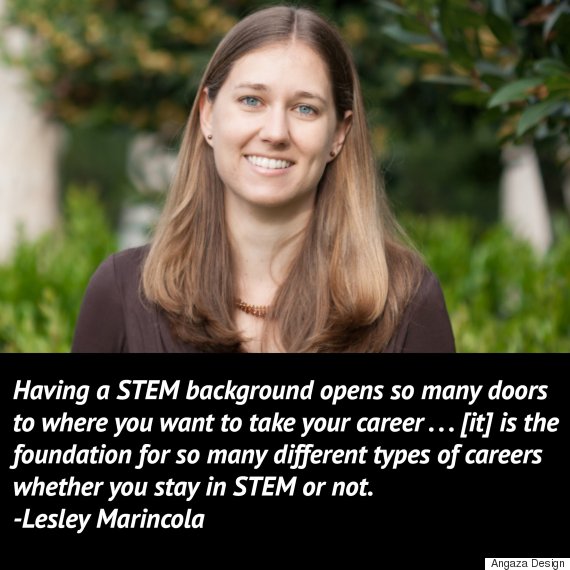 In 2011, women made up only one quarter of the American workforce in science, technology, engineering and mathematics (STEM), and their presence in computer occupations has dropped in the past 20 years. The few trailblazing women who are in STEM today are finding ways to not only advance technology but change the world in the process. These women have embraced being outnumbered as a way to make their projects stand out among those of their male colleagues.
Women in STEM industries earn 33 percent more than their non-STEM counterparts, and the gender wage gap in STEM jobs is narrower than in non-STEM jobs. With growing impetus (and funding) to teach and learn STEM, there has never been a better time for women to break into the field.
We've partnered with Cisco to introduce you to five impressive women in STEM who are inspiring us all and making their mark by cleaning up the environment and making technology accessible.
Lesley Marincola, Founder and CEO, Angaza Design
Degrees and STEM field of expertise: Bachelor of Science in Product Design and Master of Science in Mechanical Engineering from Stanford University.
Impact project: Solar-powered products are being developed at an exponential rate for communities "off the grid." Unfortunately, people living in these areas are often priced out of the market for solar products due to the high upfront costs. Lesley Marincola was introduced to this quandary while working on a project for her Extreme Affordability course at Stanford, which paired student groups with corporate partners. Marincola's team partnered with an off-grid solar company. The experience and her background in product design left her thinking about energy access and the affordability of solar power products to "off-grid" consumers. From this, Angaza Design was —> Read More