Why We Gossip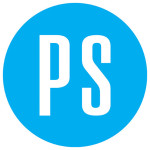 By Tom Jacobs
Did you hear what happened at yesterday's meeting? Can you believe it?
If you find those sort of quietly whispered questions about your co-workers irresistible, you're hardly alone. But why are we drawn to gossip?
A new study suggests it's because the rumors, innuendo and hearsay are ultimately all about us — where we rate in the unofficial local hierarchy, and how we might improve our standing.
"Gossip recipients tend to use positive and negative group information to improve, promote and protect the self," writes a research team led by Elena Martinescu of the University of Groningen in the Netherlands. "Individuals need evaluative information about others to evaluate themselves."
Writing in the journal Personality and Social Psychology Bulletin, the researchers describe two experiments testing the personal value gossip recipients derive. The first featured 178 university undergraduates who had all previously worked on at least one course assignment with a group of four or more students.
Participants "were asked to recall and write a short description of an incident in which a group members shared with them either positive or negative information about another group member's confidence," the researchers write. (Eighty-five received a positive report, 93 a negative —> Read More Here