Wild Bees Disappearing? Another Month, Another Bungled Bee Study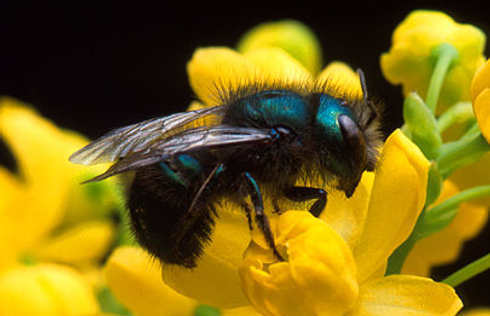 As the Washington Post
Why wild bees?
This refocusing of concern is intriguing because the wild bee population can't be monitored or as easily estimated as honeybees, so guesses of population numbers and health differ wildly, often based on computer models and/or whether industry or an organization or scientist has a preconceived agenda.
The latest data point in this changing narrative on the 'bee crisis' is the first assessment of the United States wild bee population published late last year in the Proceedings of the National Academy of Sciences. It's bracing conclusion: wild bees may be disappearing in California's Central Valley, the Midwest's corn belt, the Mississippi River Valley and other key farm regions.

Ins Koh, an environmental planning professor at the University of Vermont, led a research team that estimated that the mainland US wild bee population declined 23% between 2008 and 2013. They point out that the demand for pollination is sharply rising while their modeling estimates wild bee numbers are falling in some 39% of US croplands. Farmers, they say, could face increasing costs, which could set off a cascading set of events that could dangerously roil the nation's crop production.
Sounds potentially catastrophic. But it takes only a laymen's review of the article to see that the conclusions are little more than speculation, based on sketchy computer projections driven in part by the questionable assumptions of the researchers. The problem with research on wild bees, as noted above, is that there is no way to count them. They are wild, after all.
So what did Koh et. al do? They assembled fourteen people, identified without independent input, to review land use data culled from federal land databases. They were looking for such subjective information as the "quality" for nesting and —> Read More