Will the Sacramento Delta Be the Next Massive Flood Disaster?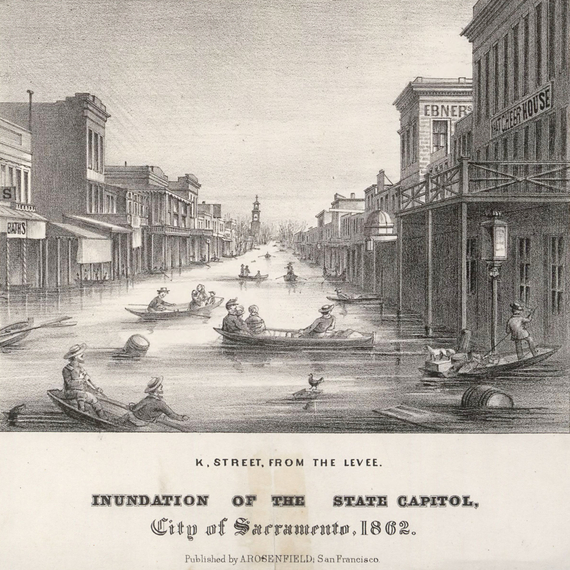 The rains have already started in California. The Golden State is prepped for an epic El Niño year. Ski slopes are opening weeks early. So is 2016 finally the year of the next great Sacramento Flood?
This isn't the first time a major publication has dedicated ink to impending doom in the Sacramento Delta. A 2011 New York Times Magazine story called Sacramento "…the most flood-prone city in the nation." The article detailed the twin daggers poised to fall; either a violent rainstorm or a massive earthquake could cause widespread destruction of the earthworks, unleashing floods that cause billions and billions of dollars in damages – damages far in excess of those suffered by New Orleans and Louisiana from Hurricane Katrina.
After the disaster of Katrina, lawmakers recognized the level problem in the waiting. Congress launched a National Levee Safety Program to improve the levee system and accelerate inspections. State, local, and federal efforts to shore up Sacramento and the surrounding Delta. Regardless, the U.S. Army Corps of Engineers calls the Sacramento area, according to the ThinkProgress article, "among the most at-risk regions in America for catastrophic flooding."
Meanwhile, the Sierra Mountains are looking snowy white way earlier than normal. Scientists are calling the chance of a "Super Niño" year more and more likely. The Sacramento River Delta has survived numerous floods before. But will 2016 finally bring the Big One? We will soon find out.
– This feed and its contents are the property of The Huffington Post, and use is subject to our terms. It may be used for personal consumption, but may not be distributed on a website.