With 'Inside Out,' Pixar Takes You On An Eye-Opening Tour Of Your Emotions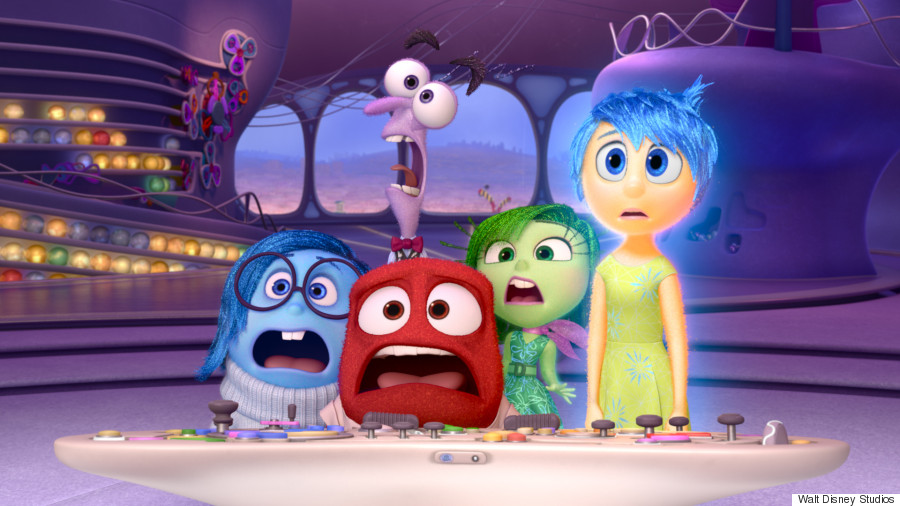 Everything we need to know, we learned from Pixar: Our toys talk when we aren't around, monsters are actually soft-hearted performance artists, consumerism will indeed end humanity and a gaggle of balloons could carry our houses off to strange lands. The studio's newest lesson informs us that the voices inside our heads are real — and they have distinct personalities.
"Inside Out," the latest from "Monsters, Inc." and "Up" director Pete Docter, is set largely inside the mind of hockey-obsessed 11-year-old Riley Anderson (Kaitlyn Dias) as her family moves from Minneapolis to San Francisco. Stationed in a command center inside Riley's brain are five anthropomorphized emotions who drive her decision-making: Joy (Amy Poehler), Fear (Bill Hader), Sadness (Phyllis Smith), Anger (Lewis Black) and Disgust (Mindy Kaling). They experience the world as she does and act according to their respective attributes. But when Joy and Sadness lose some of the small globes that house Riley's core memories, they must travel to track them down, leaving Fear, Anger and Disgust at the helm.
Nestled throughout the clever universe that "Inside Out" creates are big ideas about how various emotions drive our identity. For every sight gag that makes kids chuckle, there's an eye-opening meditation for adults — and that's just what Docter and his frequent producer, Jonas Rivera, intended. The Huffington Post interviewed several involved with the film for a look at how it was made and why its themes resonate.
Pete Docter, writer/director: This was about watching my daughter go from a little, happy, hyperactive kid to a little more reserved and quiet, and that change as a father where you're sort of like, "Oh, I liked you as a little, quirky, happy kid." And now, of course, she's a beautiful young woman and I love her, but the childhood —> Read More