Without the Moon, Comet Lovejoy is Magnificent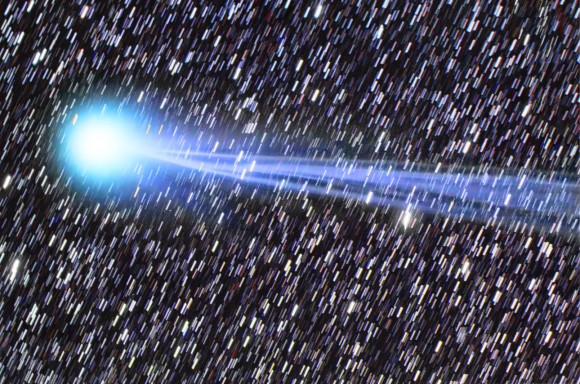 Comet Lovejoy on Feb. 7, 2015 as seen from Payson, Arizona. Credit and copyright: Chris Schur.
With the Moon rising later in the evening this weekend, astrophotographers have taken some spectacular pictures of Comet 2014 Q2 Lovejoy, which continues shine on! Enjoy a few photos here and check out more in Universe Today's Flickr page.
Chris Schur from Payson, Arizona took the above image with a 80mm f/4.6 Zeiss APO and a ST10xme ccd camera.
(…)
Read the rest of Without the Moon, Comet Lovejoy is Magnificent (62 words)
---
© nancy for Universe Today, 2015. |
Permalink |
No comment |

Post tags: Astrophotos, Comet Lovejoy, Comets

Feed enhanced by Better Feed from Ozh