WONDER WOMEN AT WORK: the California Stem Cell Agency vs. Huntington's Disease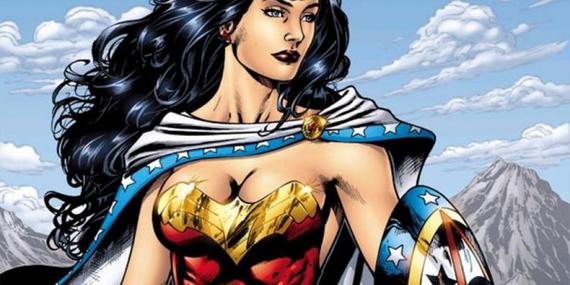 In 1941, the DC Comics character Wonder Woman was born. Created by psychologist and inventor William Moulton Marston, Wonder Woman became the world's first comic book super heroine, and a positive role model for millions. The picture attached is drawn from artwork for the upcoming movie, BATMAN vs. SUPERMAN, which reportedly will feature Wonder Woman.
In the fields of medical research and patient advocacy, modern-day "wonder women" are not hard to find.
But the evils they face are not comic at all.
"Huntington's disease is a devastating degenerative brain disease…that inevitably leads to death. It has a 50% chance of being inherited by the children of the parents. Symptoms …include uncontrolled movements, difficulties in …holding down a job, and severe psychiatric manifestations.
In 1989, Hector Portillo was struck down and killed by a car. He was crossing a street, awkwardly; one of the symptoms of Huntington's disease is chorea, an uncontrollable dance-like motion contorting the limbs.
His mind had also been affected by the disease.
"When the father of my children became symptomatic with Huntington's, the man we knew disappeared… what was left was a mere semblance of the loving person we adored. My children, Margie, Michael and Marie, loved their father but became afraid of him, not knowing when he was going to react violently."–Frances D. Saldana, personal communication.
Worse was to come: HD symptoms began to show in two of Saldana's children: Marie and Margie; son Michael did not seem to have the condition.
Although she had no medical background, Ms. Saldana chose to fight back.
But how? In 1995, "there was really nothing available in Orange County, California for Huntington's disease (HD) families," she said in a personal interview.
She got a job at the University of California at Irvine, (UCI) a —> Read More