Work Those Quads: Our Guide to the 2015 Quadrantid Meteors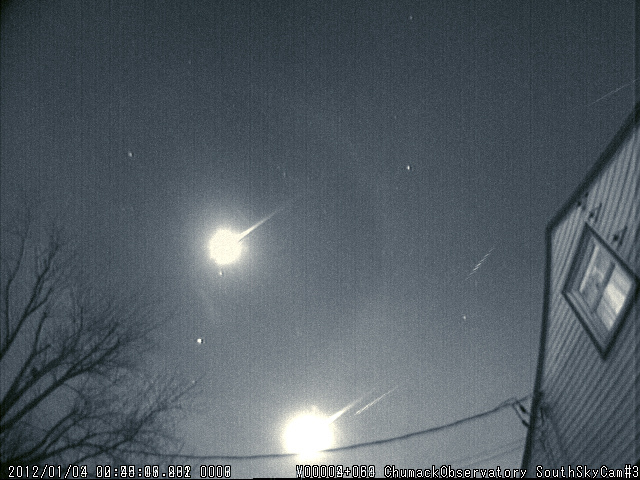 Don't fear the moonlight… Quads were still visible along with the Moon from the Chumack observatory in 2012! Credit and copyright: John Chumack.
Quick… what's the only major meteor shower named after a defunct constellation? If you said the January Quadrantids, you'd be correct, as this often elusive but abrupt meteor shower is set to peak this coming weekend early in 2015.
And we do mean early, as in the night of January 3rd going into the morning of January 4th. This is a bonus, as early January means long dark nights for northern hemisphere observers. (…)
Read the rest of Work Those Quads: Our Guide to the 2015 Quadrantid Meteors (982 words)
---
© David Dickinson for Universe Today, 2014. |
Permalink |
No comment |

Post tags: 2015 meteor showers, 2015 quadrantids, 2015 quads, mural quadrant, obsolete constellations, Quadrantids

Feed enhanced by Better Feed from Ozh