You Can Be Completely Mentally Alert While In A Coma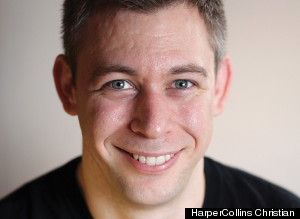 When Martin Pistorius was 12, he was felled by a mysterious illness that slowly stripped him of his ability to move and speak. Doctors told his parents that Pistorious was a vegetable, and that he ought to be placed in an institution where he could die comfortably. But he didn't die. For 12 years, his parents shuttled him to and from a special center in the day and saw to his needs at night. All the while, Pistorius' parents cared for him but lived their lives as if he wasn't mentally "there" and couldn't understand anything that was going on.
But there was a twist: Pistorius was awake and alert nearly the entire time.
Pistorius estimates that he began to "wake up" when he was around 14 or 15 years old. Simply knowing that he was mentally present gave him the strength to continue recovering from his vegetative state by actively re-developing his mental faculties, despite the fact that he was effectively alone in the struggle. All by himself, he learned how to tell time, keep his spirits up and eventually find someone who understood what his eyes and half-smiles were trying to communicate. Pistorius' incredible story of resilience and —> Read More Here