You Should Take A Second Look At Your Child's Hockey Helmet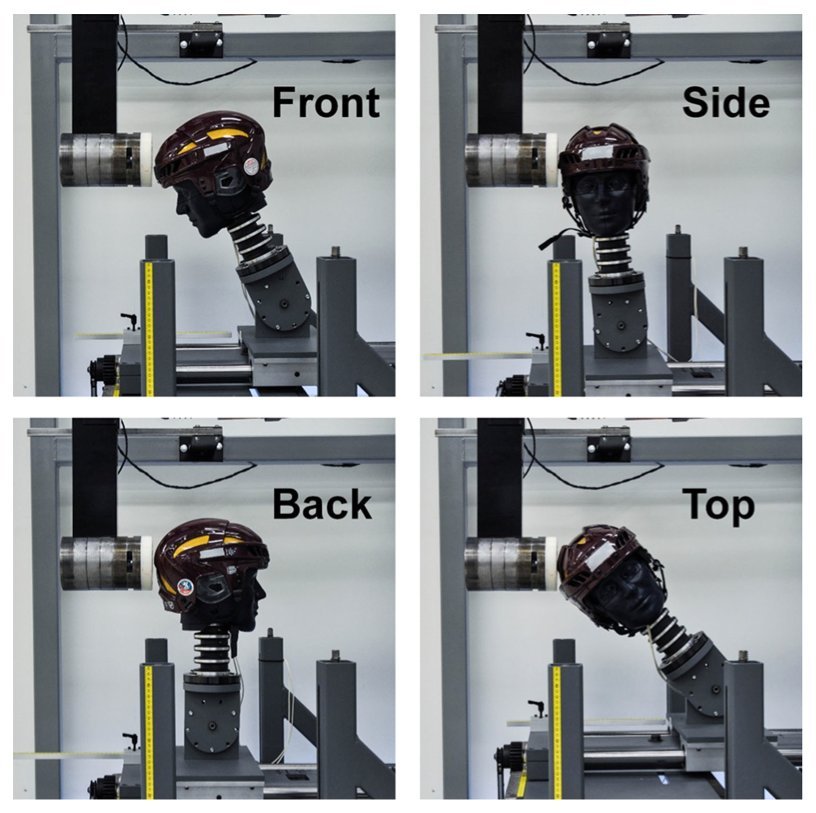 For all the potential dangers of football, ice hockey also has worrisome concussion rates, particularly for women players. And according to a new study by Virginia Tech's influential helmet-testing department, the helmets that hockey players strap on before they hit the ice leave much to be desired when it comes to player safety.
Virginia Tech researchers on Monday released the findings of a three-year look into the ability of 32 popular hockey helmets to protect against concussions — the school's first investigation of hockey helmets. To put it mildly, the results are worrisome.
5 stars, or "best available": 0 helmets

4 stars, or "very good": 0

3 stars, or "good": 1

2 stars, or "adequate": 6

1 star, or "marginal": 16

No stars, or "not recommended": 9
The researchers, who used a five-star system to grade the helmets, found none safe enough to receive four or five stars, and only one worthy of three stars. Six received two stars, 16 received one star and nine received no stars. (Researchers suggest no one use a helmet that receives zero stars.)
By comparison, football helmets appear significantly safer. Twenty of the 26 football helmets most recently tested by the same Virginia Tech department received ratings of four or five stars, according to ESPN.
Of course, football helmet manufacturers had a head start. Virginia Tech released its first football helmet rankings in 2011, and helmet manufacturers have responded with significant improvements since then.
But even four years ago, football helmets fared better in the rankings than hockey helmets do today, with six of them receiving four or five stars.
Researchers explain science behind their new hockey helmet rankings.
Stefan Duma, head of Virginia Tech's Department of Biomedical Engineering and Mechanics, told The Huffington —> Read More