Your Kids May Not Be Able To Say If They're Having Trouble — But They Can Draw It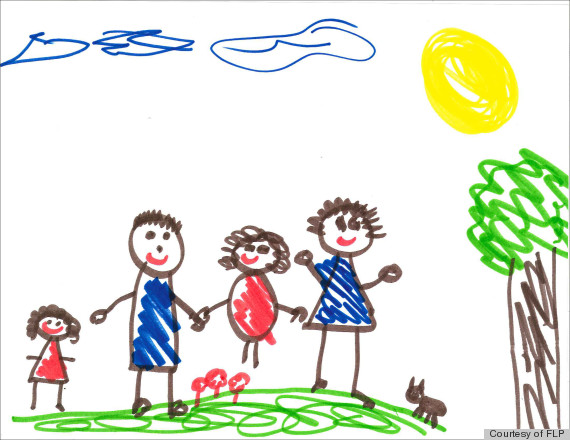 Parents already know that their kids' artwork is an endless source of amusement (see here, here and here), but there could be more to those mini masterpieces, according to new research.
A study published in the journal of the Society for Emotion and Attachment Studies found that children's drawings are a window, so to speak, into the way they view their home life. As part of The Family Life Project, 962 participating 6-year-old kids were asked to draw their families. Since the researchers had been making regular visits to the participating families' homes, they were able to make one big connection: If a child is experiencing household disorganization and chaos, you'll be able to see it in their family drawings.
"It's interesting because if you want to look at the way kids see themselves in relation to their family, they're not good at talking about it yet," Roger Mills-Koonce, Associate Professor in the School of Health and Human Sciences at The University of North Carolina at Greensboro and one of the researchers involved in the study, told The Huffington Post. "At the same time, they've aged out of where you can just —> Read More Here