Your Sugar Might Be Made With Animal Bones. Sorry, Vegans.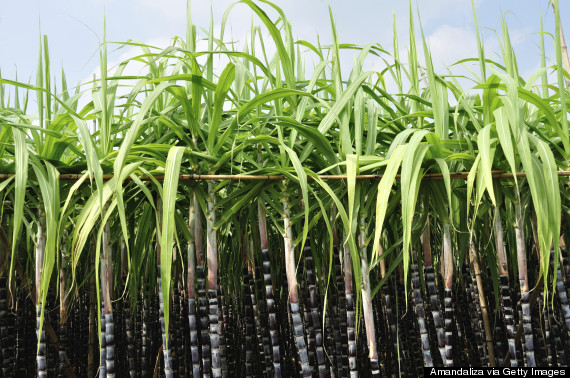 Marshmallows, beer and even some orange juices are not considered vegan foods. And, depending on one's definition of "vegan," neither are some sugars.
Refined sugar — the kind that's added to coffee, cookie dough and cake batter — is made from either sugarcane or sugar beets. The two have near-identical nutritional facts and tastes, and they are used about equally in the States. But, their refining process is different. To manufacture table sugar from sugarcane, sugarcane stalks are crushed to separate the juice from the pulp. The juice is processed and heated to crystalize, and is then filtered and bleached with bone char, which results in sugar's pristine white color.
This is what sugarcane looks like.
Bone char filters are not used to process beet sugar, however, because this type of sugar doesn't require the same extensive decolorization. Instead the beets' juice is removed through use of a diffuser and mixed with additives to make the juice crystalize.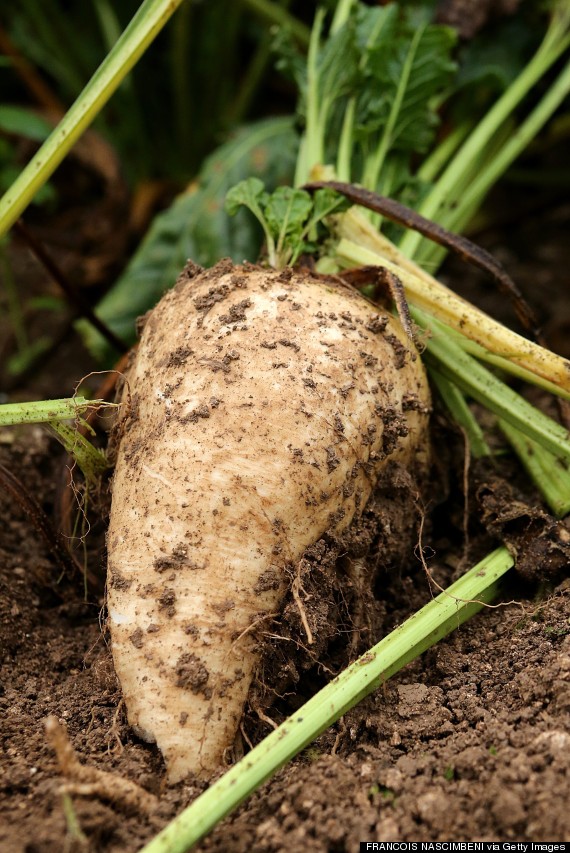 This is what sugar beets look like.
In the U.S., sugar companies use bone char derived from cows for this filtering and bleaching process. To make bone char, animal bones are heated at incredibly —> Read More Here