You've Never Seen the Phases of the Moon from This Perspective: The Far Side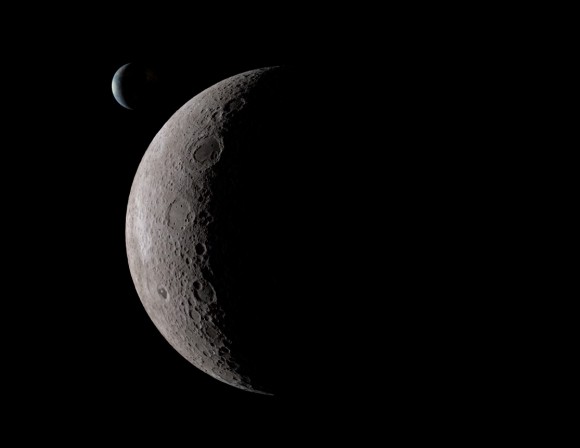 A crescent Earth and Moon: an unfamiliar view of familiar worlds. Credit: NASA's Scientific Visualization Studio.
Sometimes, it seems to be a cosmic misfortune that we only get to view the universe from a singular vantage point.
Take the example of our single natural satellite. As the Moon waxes and wanes through its cycle of phases, we see the familiar face of the lunar nearside. This holds true from the day we're born until the day we die. The Romans and Paleolithic man saw that same face, and until less than a century ago, it was anyone's guess as to just what was on the other side.(…)
Read the rest of You've Never Seen the Phases of the Moon from This Perspective: The Far Side (719 words)
---
© David Dickinson for Universe Today, 2015. |
Permalink |
No comment |

Post tags: farside vs darkside, LRO, luna 3, lunar colonization, lunar farside, moon phases, nasa lro

Feed enhanced by Better Feed from Ozh